To the casual observer, Hadley has been a high-quality truck parts manufacturer since the mid 1940s.
But once customers and people get to know us, they find that we're much more; we are a key solutions partner for our customer with an unwavering commitment to "Your Vehicle, Your Company, Your Success".
The competitive difference at Hadley is found in our people. Of course, that is what every company in every industry claims, however with Hadley that is what our customers believe.
We have a reputation as the company with the experts who really understand what's going on in the industry, and can put complicated market dynamics into a proper perspective. We have been successful for 75-years because of the highly principled way in which we operate.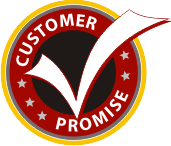 "You can always feel confident in receiving superior solutions that dependably meet your unique needs at a total system savings. Be assured of the support from our industry experts who are as focused as you are on getting things done, providing continuous value improvement, and achieving goals important to you and your customer."
We use the word "Promise" in our business with great intent. In our view, companies don't make promises, it's people who make promises. Every Hadley employee is intensely aware that customers count on us to be reliable partners, helping them to achieve success. Keeping our promises has been a daily practice at Hadley for 75-years. We believe it is a fundamental for good business, and even more importantly, it's what we expect of ourselves as people.
Hadley Core Values
Hadley believes principles-in-practice is essential for a company to be successful, and to live up to our own high expectations of ethical conduct.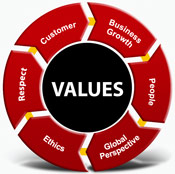 We focus on the customer
We value business growth
We value the growth and development of people
We are global in perspective
We value high ethical conduct in all aspects of our business
We respect people
Have a general comment or question?
Drop us a message and someone on our team will reply within 48 hours (except weekends). Visit our support contact page to submit a US or European Support request.