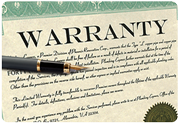 Hadley is committed to your success and we understand that warranty coverage is essential to both protecting your investment and maintaining a competitive advantage on the road. Learn more about our warranty coverage below.
---
File A Warranty Claim
To ensure our service professionals help you as efficiently as possible, please have the following information available when you contact us:
Owner information
17-digit VIN number
Year, make, and model of vehicle
Vehicle mileage at time of claim
Date code or in-service date
Proof of Purchase (receipt or invoice)
Component's model and serial number
OEM claim number, if assigned
---
Warranty Terms & Conditions
Please select your product type to view the Warranty Policies and Procedures
Horns, Compressors, Accessories
HADLEY WARRANTY POLICIES AND PROCEDURES
---
PRODUCTS UNDER WARRANTY
Air Horns, Air Horn Parts and Accessories, Mini Air Compressors, Mini Vacuum Pumps
Hadley Products, Kentwood, Michigan 49512 (hereinafter "Hadley") provides the following WARRANTY on its products to the original purchaser and any person to whom such product is transferred during the duration of this WARRANTY. This warranty is in effect for product shipped after January 1, 2002.
WARRANTY
Hadley warrants the products manufactured by it to be free from defects in material and workmanship as determined by Hadley when properly assembled and installed and when operated under normal use and service for the Warranty Period of one year or 100,000 miles, whichever comes first, but in no event more than 18 months from the date code affixed to the Hadley product. The Warranty Period for Hadley products will be measured from the product date code or from in-service date, if provided. A defective product is a product which Hadley determines to have been defective in materials or workmanship at the time of shipment, in the defect materially impairs the value of the goods to the original purchaser.
Hadley reserves the right to change or modify its product warranty or the warranty program described below at any time THE WARRANTIES HEREIN ARE IN LIEU OF ALL WARRANTIES, EXPRESS, IMPLIED, OR STATUTORY. IN PARTICULAR, HADLEY MAKES NO WARRANTY OF MERCHANTABILITY OR OF FITNESS FOR A PARTICULAR PURPOSE.
LIMITATIONS
IN THE EVENT THAT HADLEY DETERMINES THAT A PRODUCT IS DEFECTIVE, THE ENTIRE OBLIGATION OF HADLEY AND THE MAXIMUM LIABILITY OF HADLEY WITH RESPECT TO SUCH PRODUCTS IS LIMITED TO THE REPLACEMENT OR REPAIR OF THE PRODUCT.
HADLEY SHALL HAVE NO LIABILITY TO ANY PURCHASER OR END USER OF HADLEY PRODUCTS FOR ANY CONSEQUENTIAL OR INCIDENTAL DAMAGES DUE TO ANY BREACH BY HADLEY. HADLEY SHALL HAVE NO LIABILITY TO ANY PURCHASER OR ANY END USER IN TORT FOR ANY DEFECT IN THE DESIGN OR MANUFACTURE OF THE PRODUCTS, OR FOR THE OMISSION OF ANY WARNING THEREFROM.
WARRANTY PROCEDURES
If you have a question about what you believe may be a defective product, we encourage you to call the Hadley Products Technical Support at 616-249-8549. All returned material will be evaluated for the determination of the allowed credit.
CLAIM FORM
All warranty claims must be accompanied by the required written information set forth below. You may initiate a claim online where you can provide this information download and print the PDF form.
Name and address of submitting customer
Date code or in-service date (proof of purchase)
Serial Number of vehicle
Make and model of vehicle
Mileage of vehicle at time warranty claim is made
Date serviced regarding warranty claim
Reason for warranty claim
OEM (Original Equipment Manufacturer) claim number, if assigned
Completed Warranty Claim form (download and print form)
All warranty requests must be sent to the following address:
HADLEY PRODUCTS
Attn: WARRANTY
4300 36th St SE
Kentwood, MI 49512