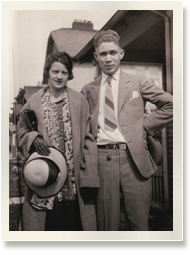 The company was Founded by Harold Hadley in 1945 in Toledo, OH. Mr. Hadley was a boating enthusiast who was highly concerned about the safety of sailors. He developed one of the very first freon-powered, dual-trumpet horns that quickly became known as the "Hadley Horn".Hadley aligned with boat manufacturers to enhance the "boating experience" for their customers. Building on the immense popularity of the Hadley Horn, the engineering experts at Hadley developed a variety of new design applications, including some of the first electric and air powered horns.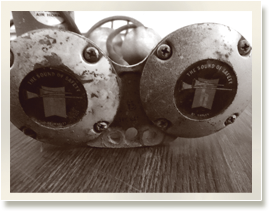 In a short time, the Hadley company grew to be the standard of excellence, and migrated to other business sectors, including the automotive, and trucking industries. These customers came to know Hadley horns for their distinctive low, throaty, American "big rig" truck sound, which Hadley customers often referred to as the "sound of safety". As the national highway system grew, the horns became known for their dependable performance, and Hadley as a company its customers could count on.Hadley purchased the mirror business from KAM (Holland MI), and entered the heavy-duty truck mirror market. Focused on marketing the 4-WAY mirror system through direct sales to OEM, and fleet pull-through to major N.A. fleets.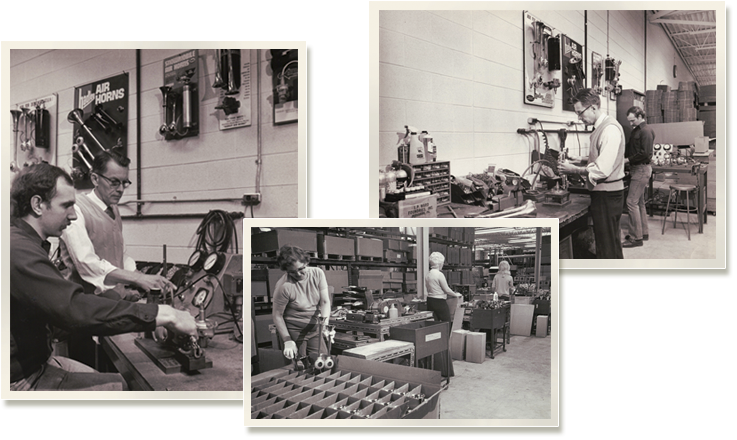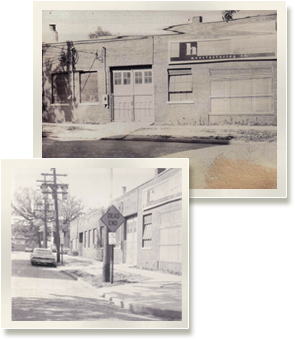 Hadley expands the presence of its signature horns into many new areas such as recreational and emergency vehicles, as well as sports complexes and stadiums.
Although Hadley's reputation was built on horns, the company was committed to improving vehicle performance by creating innovative new products in other categories.At the time, Hadley's customers were strongly encouraging us to expand the use of compressed air on vehicles, and to enter new product categories such as vacuum compressors and leveling valves. This launched a new era of innovative development in these product areas.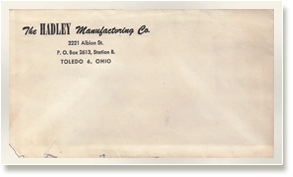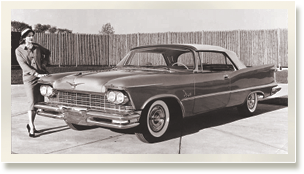 With the growing popularity of luxury passenger vehicles, our forward-thinking team knew comfort, ride and safety would be of paramount importance to both car manufacturers and passengers. This led us to purchase the patent for air suspension leveling valves in 1963 from Dewande in England, and to begin producing the world's best leveling valves for these vehicles.
Over the next decade Hadley became the market leader in the luxury passenger car market, and it was during this period that we became recognized as the experts in air management.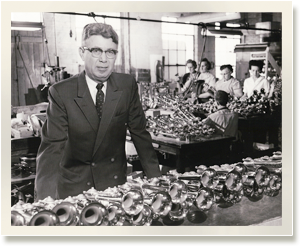 With such strong performance in these vehicle markets, Hadley became attractive to Midland Ross, a diversified manufacturer of consumer and industrial products. Midland Ross was interested in merging Hadley with two other companies they owned in the Grand Rapids Michigan area — Nelson Metal Products, specializing in zinc die-casting; and Grand Rapids Bright Metals, a chrome plating and metal finishing facility.
Midland Ross sought to merge these two companies with Hadley to create one "super-company". This larger business would require an expanded facility, and our current Prairie Street location was perfect for this purpose.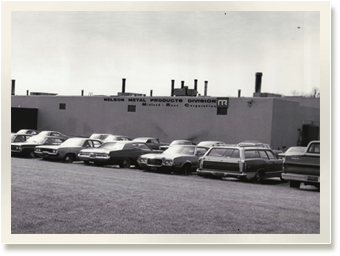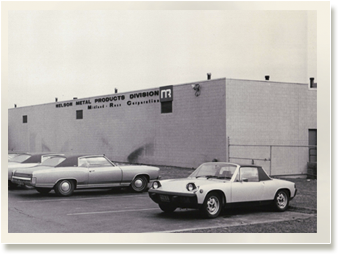 In 1974 this state-of-the-art facility was completed, and Hadley became a Grand Rapids company.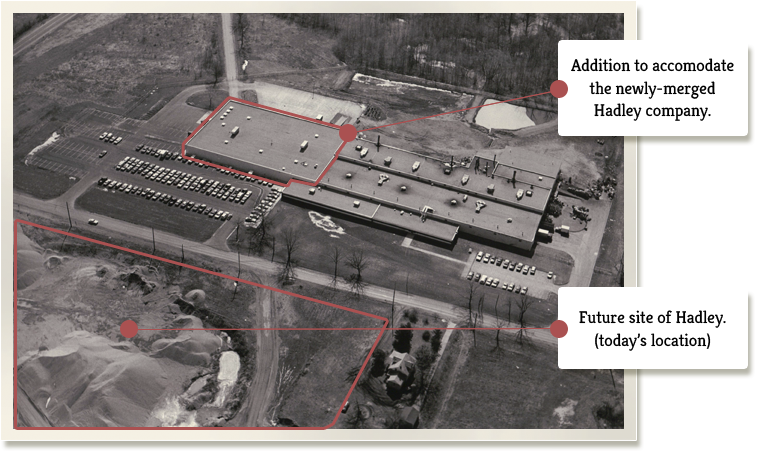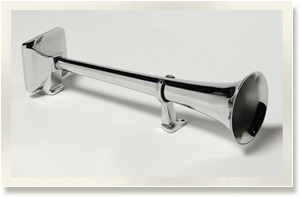 With these new expanded capabilities and facilities, the Hadley business took more leaps forward. We started out by giving The Hadley Horn its signature, patented square back design.
We created our Legacy horn and were awarded a patent on its sound; Hadley grew its presence in the commercial vehicle market with new cab and chassis applications, including the 450 Series Height Control Valve (HCV) for both Class 8 truck and trailer air suspensions. Our new business model proved to be very successful as we increased our manufacturing capacity more than any time in company history.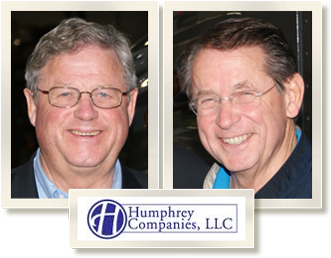 Brothers Jim and John Humphrey purchased Hadley, applying customer-focused processes that formed the basis of their success in other industries to the company. They knew that Hadley was not only capable of making world-class products, but also able to deliver valued solutions to meet the needs of a technically-oriented customer base.
Fueled by industry-leading innovation, Hadley becomes the supplier of choice to the commercial vehicle market.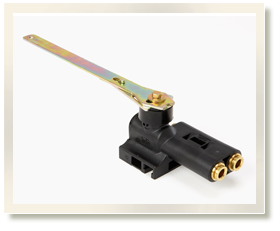 Committed to improving vehicle performance through innovative height control systems, Hadley introduced two new series of valves:
The 500 Series HCV, integrating height control and dump valve, to address customer needs for an exhaust function to maintain suspension integrity.
The 600 Series HCV, with low flow rate, specifically for cab applications; this valve became the standard of excellence in the industry.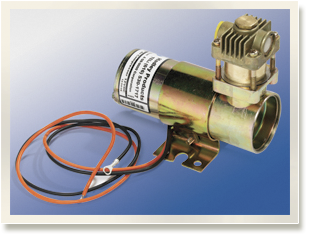 Hadley incorporates new technology into a 12V DC mini-compressor, replacing belt-driven compressors. This upgrade enhances vehicle reliability and longevity.
Hadley demonstrates its commitment to the highest level of quality in serving customer needs by achieving third-party certification as an ISO-9001 Company.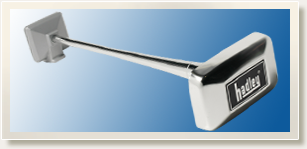 Based on customer demands for a low-cost, weight-reduced system, Hadley designed the Next Generation anodized aluminum horn.As the only manufacturer of this product, Hadley continues to grow market share and provides its customers with an important competitive advantage.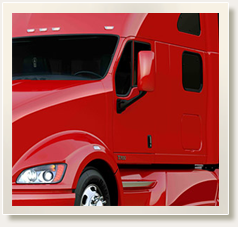 Hadley purchased the mirror business from KAM (Holland MI), and entered the heavy-duty truck mirror market. Focused on marketing the 4-WAY mirror system through direct sales to OEM, and fleet pull-through to major N.A. fleets.
Grew to become an industry leader in the mirror market.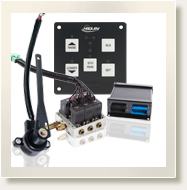 Designed and developed the Smart Air Management System (SAMSTM), Hadley's first electronic height control system for commercial vehicles in North America.
SAMSTM provides industry-leading, customized height control solutions for many specialized vehicle markets, including motor home, bus, ambulance, and military. It has positioned us with proven technology to address the Class 8 market, as electronic systems become more popular.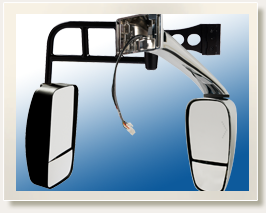 With proven success in the heavy-duty truck market, Hadley purchased B&R Manufacturing to enter the transit mirror market.
We promptly developed capabilities for producing mid-range and low-end mirrors to increase market coverage, and enabled the cross-selling of horns and height control solutions into new vehicle markets, such as transit bus, motor coach, RV, shuttle bus, emergency vehicles and military.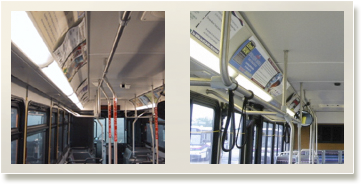 Seeing the potential to serve changing customer needs in the transit market, we acquired Transmatic (lighting systems for transit bus, motor coach, shuttle bus) to gain an immediate foothold in the marketplace.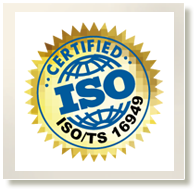 Hadley's commitment to continuous improvement in quality management systems is reflected in Grandville's TS16949 certification.

Due to significant growth in the transit market, Hadley combined three facilities in Elkhart IN into a 80,000 square foot building that positions Hadley for additional expansion through customer-focused design.
We entered a strategic alliance with GHE, maker of interior systems for bus and transit vehicles.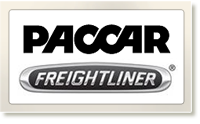 Hadley continues to be recognized by customers for its innovative solutions and world-class standards, as repeat winners of PACCAR Preferred Supplier award, and the Freightliner Masters of Quality award.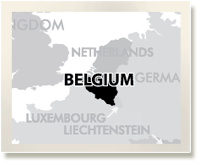 Hadley establishes a direct sales presence in Europe (Brussels), after 15 years of going to market through a manufacturer's rep company. The objective is to expand our European presence through a more intimate understanding of customer needs.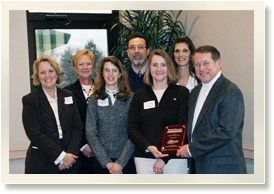 During this challenging financial period, Hadley continues to grow and build market penetration. Through our market insights, industry expertise, and careful planning, we used this period to position ourselves for further growth.
Our active involvement in the local community continues. We are honored to be recognized by the Grandville Chamber of Commerce as Business of the Year.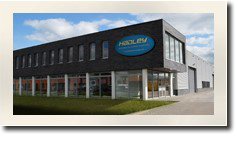 With our growing success in Europe, we fulfilled a promise to our European truck OEM customers to warehouse products that they could access in a short time frame. This centralized warehouse is located in Rotterdam.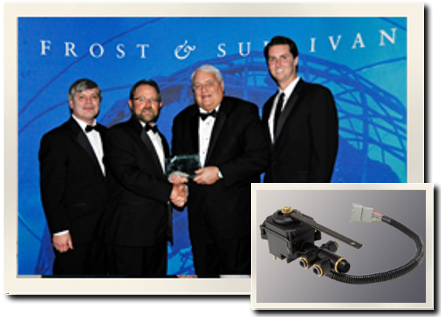 Frost & Sullivan recognizes Hadley with the 2013 North America Frost & Sullivan Award for Customer Value Leadership. Hadley's SmartValve offers unrivaled value to fleets by significantly increasing driver safety and comfort, reducing the time needed for drop-and-hook operations and improving fleet fuel economy. Using this innovative system, fleets can also limit driver shortages, enhance driver job satisfaction, and reduce injuries, therefore lowering insurance claims.
SmartValve is built upon the same platform as Hadley's well-established Smart Air Management System.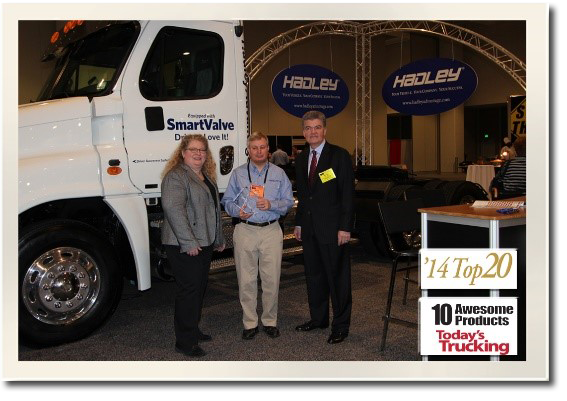 Hadley continued to receive awards for the innovative SmartValve in 2014, with recognition from top industry trade publication reviews. Heavy Duty Trucking named SmartValve a "Top 20" product, and Today's Trucking listed the SmartValve as one of "10 Awesome Products" for the year.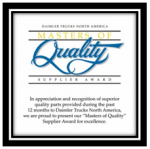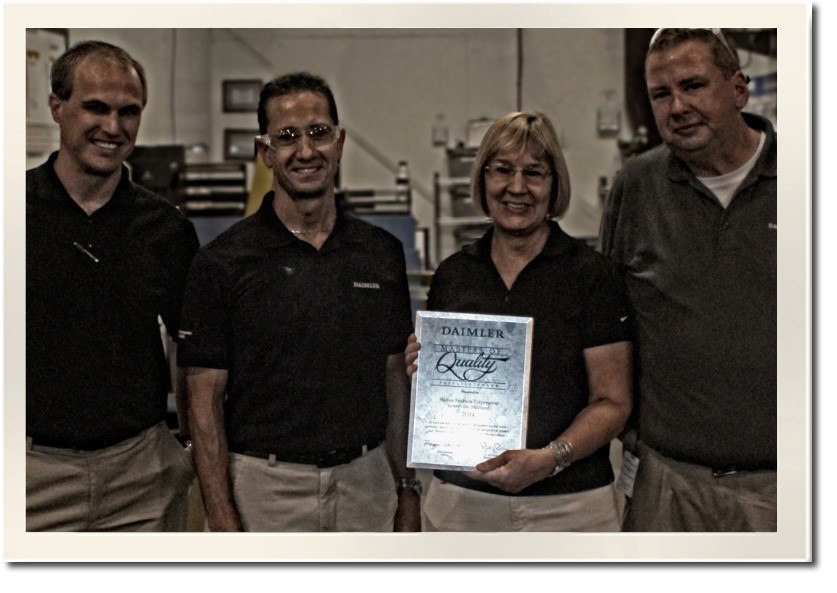 Daimler Trucks North America (DTNA) presents Hadley with the Masters of Quality Supplier Award for 2014 quality excellence. Of the more than 1,000 suppliers to Daimler, Hadley is one of only 26 award-winning suppliers to have reached the 5-year recipient status.


Upheld our high environmental stewardship standards through our ISO 14001 certification, recognizing our establishment and practice of an Environmental Management System.
Hadley evolved its business strategy to take its commitment to customer success to a new level. Hadley is committed to being its customers' best source for sustainable competitive advantage. Key initiatives include innovative customer research, higher quality standards, cross-functional management, and collaborative processes for product design.
We are proud partners with these customers, who are innovators and leaders in the truck, trailer, RV, and specialty vehicle markets. Your standards for quality and performance drive the commercial vehicle industry forward, which is why we're so committed to delivering solutions for Your Vehicle, Your Company, and Your Success.