AMBASSADOR® Round Bell Air Horn Kit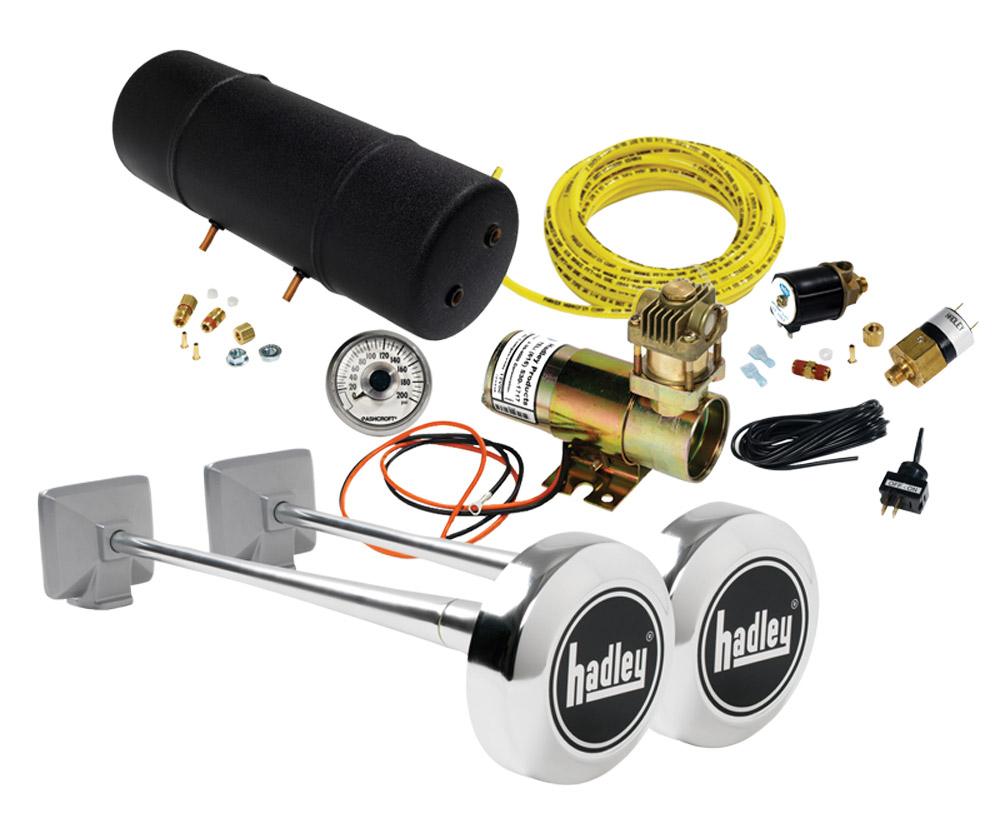 Product name: AMBASSADOR® Round Bell Air Horn Kit
Part Number: H02012A
Finish: Anodized
Size: 26"& 29"
Valve Type: Solenoid
Two single round bell shape horns
12VDC compressor H02012A
12V tank mount solenoid valve
Shields and horn supports

Kit Includes:
(1) 26" H02006A horn
(1) 29" H02007A horn
H00550B tank mount solenoid valve
H13940S pressure switch
H14212 gauge
H12949S toggle switch
H00850EC compressor
H1311020S tubing
H00751N air tank
Parts bag
Product Description:
The classic Hadley Round Bell is one of the most widely recognized truck air horns in the world. The Hadley Round Bell horn is a classic heavy duty beauty.
As with all Hadley horns, do-it yourself kits are available for Round Bell Horns which include everything needed to mount the system; horns, compressor, hoses, and 7/16″ 24 thread air port fittings with complete installation instructions.
Whether as a single unit or as a set, the Hadley Round Bell horn offers the traditional "Hadley Sound", a crystal clear, characteristic note that can be heard for up to a mile.