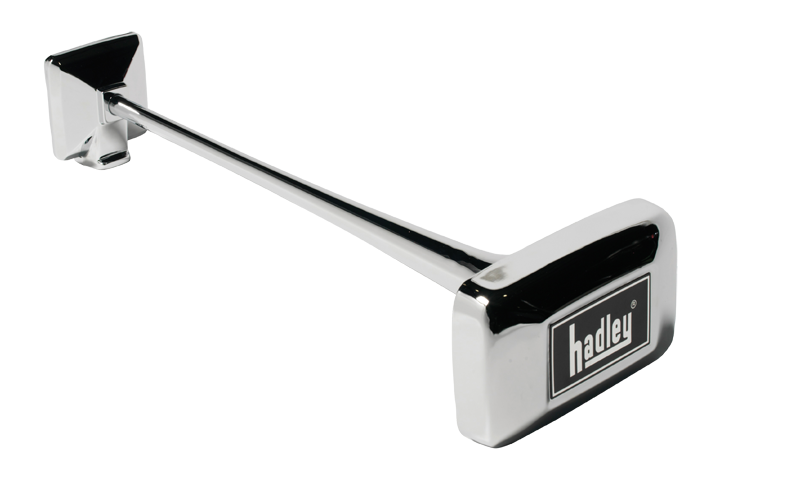 Product name: 23" Chrome Aluminum RECTANGULAR BELL Horn
Part Number: H02102A
Finish: Chrome
Size: 24.5″
Horn Type: Rectangular Bell
Connection: 7/16"- 24 Thread Air Connection (other sizes available)
Shield Part Number: H02101SRH
Style: Next Gen (NGH)
Shield: Included
Composition: Aluminum
Horn Mount Support: Included
Product Description:
The classic Hadley Rectangular Bell is the most widely recognized truck air horn in the world. Made famous as original equipment on over the road trucks, heavy duty RV, and specialty vehicles. The Hadley Rectangular Bell horn is a heavy duty beauty that is the standard of its industry.
As with all Hadley horns, do-it yourself kits are available for Rectangular Bell Horns which include everything needed to mount the system; horns, compressor, hoses, and 7/16″ 24 thread air port fittings with complete installation instructions.
Whether as a single unit or as a set, the Hadley Rectangular Bell horn offers the traditional "Hadley Sound", a crystal clear, characteristic note that can be heard for up to a mile.